Corporates & Institutions
BNP Paribas for businesses
Corporates & Institutions
Combining the strength of an international presence and local know-how
BNP Paribas' corporate and institutional clients in Jersey benefit from the Group's global and local expertise. The objective of BNP Paribas in Jersey is to develop long-term relationships with its Corporate and Institutional clients by supporting their commercial strategies and meeting their investment needs.
Replicating the diversity of the Group model, BNP Paribas Jersey offers the varied activities of custody and fund administration to our clients, coupled with the expertise, knowledge and proactive support of a major international Group.
Presence in the Channel Islands
Present in the local market since 1979, BNP Paribas in the Channel Islands offers a wide range of highly specialised services which have been designed to meet your needs.
Combining global expertise and local know-how, BNP Paribas in the Channel Islands boasts leading positions in Securities Services.
BNP Paribas has grown in tandem with the development of Jersey as a financial centre, specializing in institutional asset management and fund and securities services, employing approximately 300 people.• BNP Paribas Securities Services


Local Expertise
BNP Paribas specialising in the administration and protection of financial securities for institutional investors, financial intermediaries and major companies worldwide.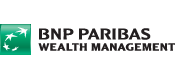 Our commitment to our clients
BNP Paribas Jersey Trust Corporation Limited has been providing high quality trustee and fiduciary services to clients for over 30 years. In 2004, a dedicated team was established for the provision of Trustees services to Real Estate Institutional Funds, and in 2010, a dedicated Private Equity team was established.