About BNP Paribas
BNP Paribas in the Channel Islands
BNP Paribas in the Channel Islands
The Group first set up in the Channel Islands in 1979 and has grown along with the development of Jersey as a financial centre specialising in private wealth management and institutional asset management, fund and securities services.
Across the Channel Islands, our professional team works to offer our clients a wide range of services and products, providing innovative, customised solutions. BNP Paribas' teams are committed to ensuring that the bank contributes every day to the success of everyone who places their confidence in us and to the progress of society as a whole.
The Channel Islands are a unique location in the sense that their independent yet privileged relationship with the United Kingdom underpins Judicial and Fiscal independence whilst practising international regulatory standards.
This development has attracted the necessary infrastructure and a substantial number of the worlds' leading Financial Institutions, Accountancy, Law and other related professionals are locally established and available.
Our local offices represent a gateway to the extensive BNP Paribas international network, itself consisting of over 2,000 offices in 72 countries.
+40 years of presence in Channel Islands
2 locations Jersey and Guernsey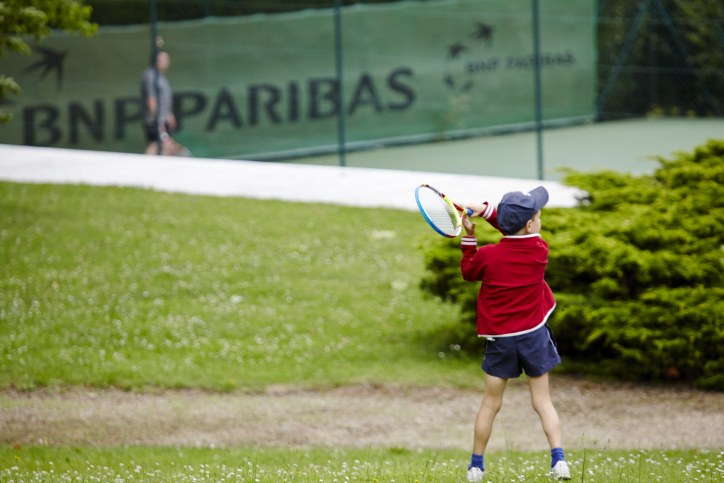 BNP Paribas 'We Are Tennis' Primary Schools Programme
BNP Paribas in Jersey is proud sponsor of the annual BNP Paribas We Are Tennis Primary Schools Programme, a training initiative which provides professional tennis coaching for circa 800 children from 32 schools and takes place over an 8 week period.
Corporate and Social Responsibility
Corporate and Social Responsibility (CSR) is an integral part of BNP Paribas' business ethic. The impact of our business activities on the environment and the communities in which we operate are at the heart of our culture. As part of our commitment to the local community, we launched a business-wide volunteering programme for employees called
"Our Time for You to Give".